Deconstructed Salmon Sushi Roll (GF)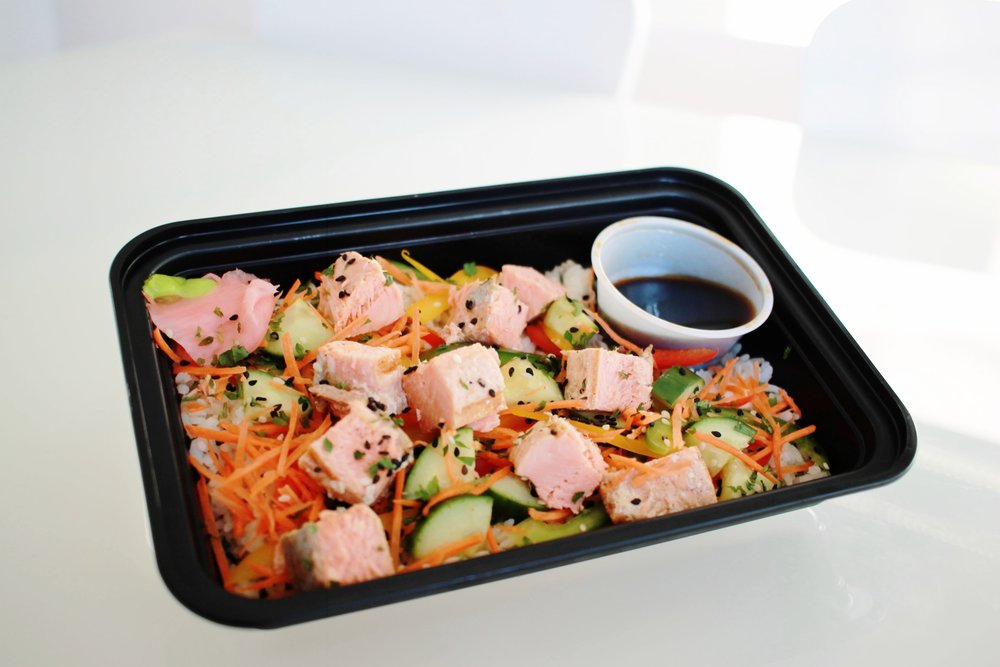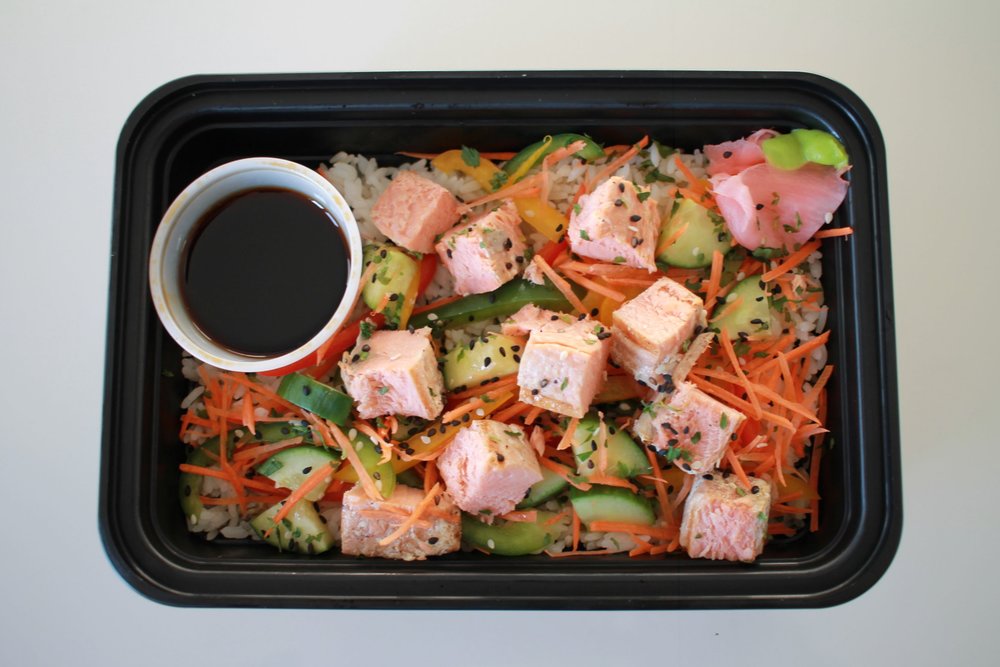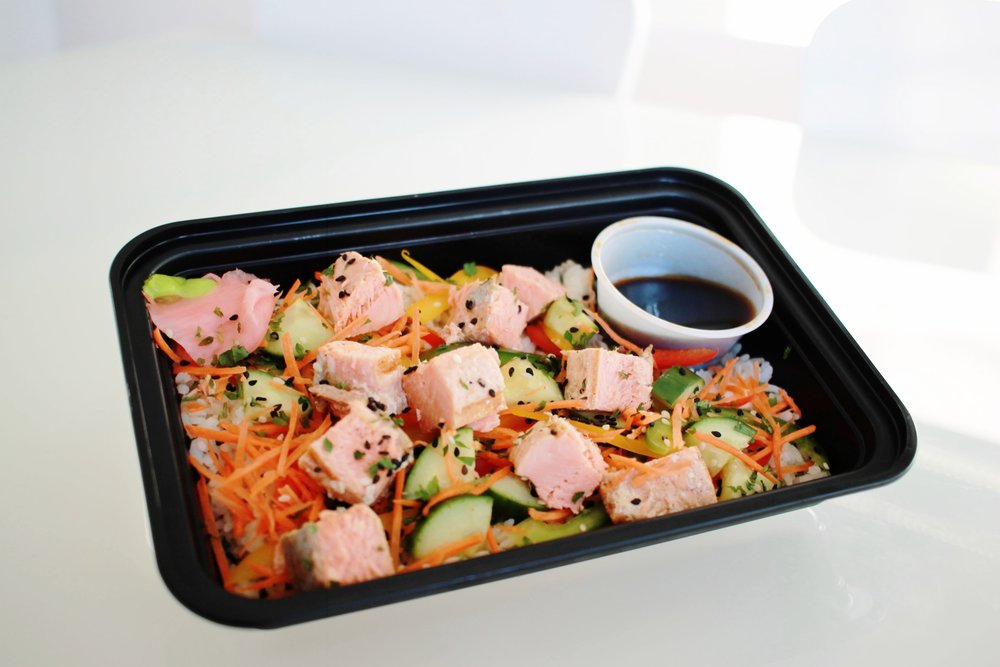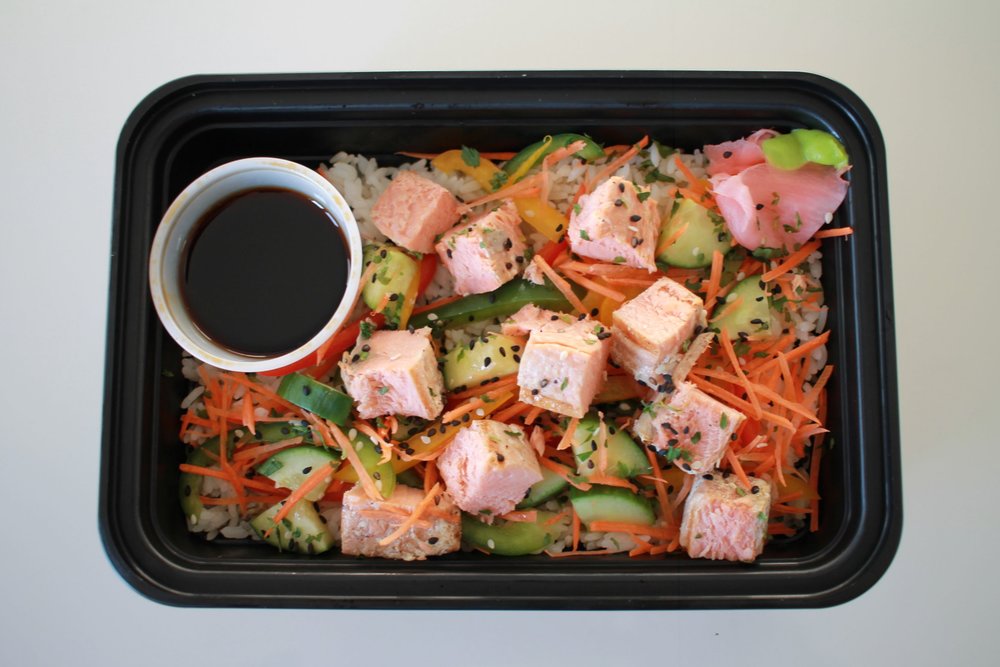 Deconstructed Salmon Sushi Roll (GF)
Smoked Salmon Sushi Salad
What do you get when you mix a burrito bowl and sushi? Glad you asked. We asked the same thing, so we gave it a try and came up with the Salmon Sushi Salad.
One part salmon. One part rice. One part those classic julienned sushi vegetables. All parts delicious.
Ingredients:
4 oz wild Alaskan salmon
1 & 1/4 cup white rice, long grain, cooked
1/4 cup sliced cucumber
5 slices Gari ginger
20 grams wasabi
1 serving carrot shreds
1 tbsp sesame seeds
1/4 sliced red pepper
NOTE: This meal is only available to our SK customers.