Cajun Chicken Chef Salad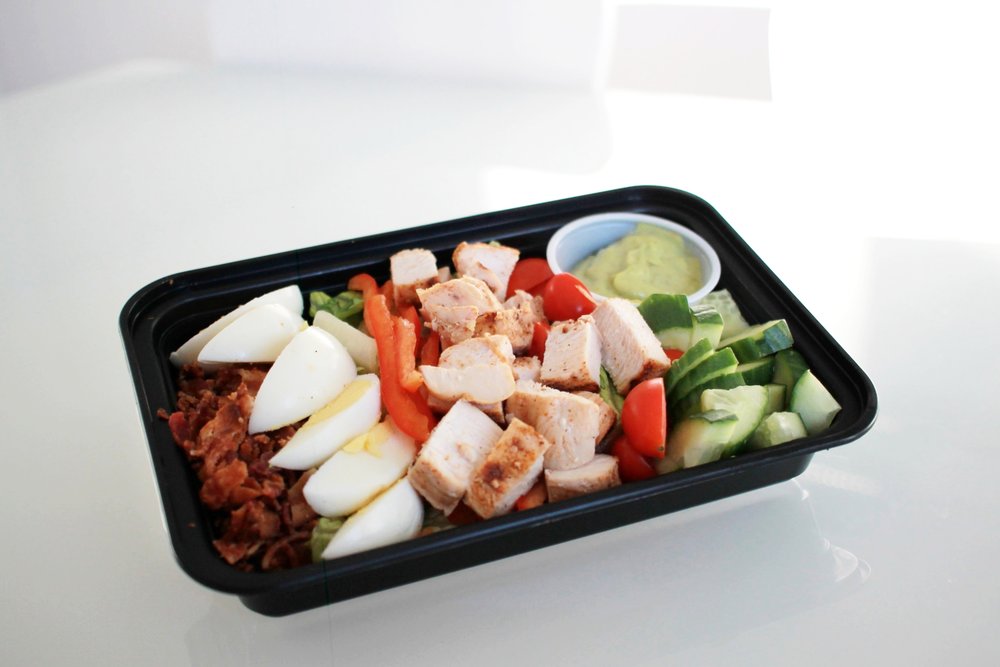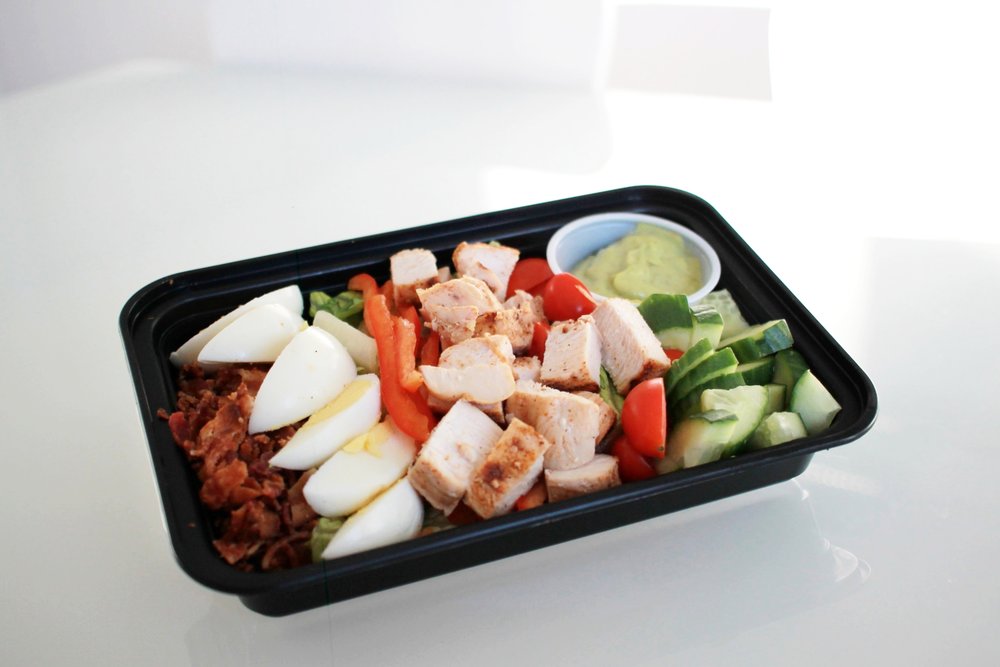 sold out
Cajun Chicken Chef Salad
Cajun Chick Chef Salad with w/ Gainz Lean Chipotle dressing
Not your average salad. Our Cajun Chicken Salad packs a lot of punch and promises to fill you up (with healthy stuff) and then keep you full (and satisfied) the way other salads can't.
Ingredients:
6 oz Chicken Breast, uncooked, no skin
1/2 cup Hard Boiled Egg, chopped
1/2 cup Red Pepper, chopped
4 oz Grape Tomato
2 strips Bacon, Farmland Thick Sliced
1/2 cup chopped cucumbers
1.5 oz chipotle dressing made with greek yogurt
NOTE: This meal is only available to our SK customers.